Thumbnails for pdfs, links and newsletters
Using a mini image as a button for a link can add a touch of polish to a website.
Fleet Lions Club put this to good use in November for their colouring competition, a link was included so that children could download a picture from the website:
Click on the image to download a drawing of the clock tower

If you start with a jpg you can quite easily create a pdf, however creating a jpg from a pdf is a bit more technical.
I've been using an on-line system called Zamzar for some time now and I am confident to recommend it.
The process is very easy and quick.
Creating the jpg
Firstly, go to the www.zamzar.com website (where do they get these crazy names from?!)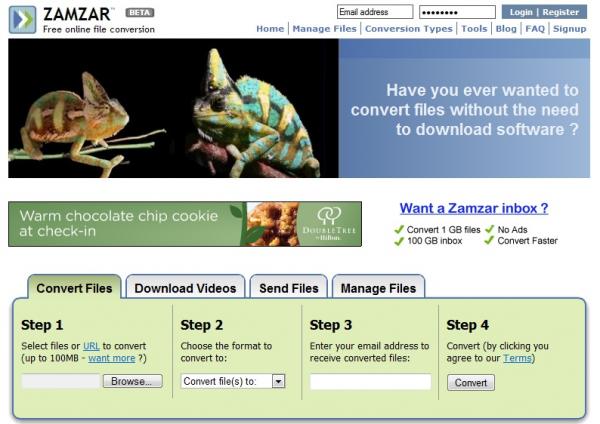 The process is quite intuitive: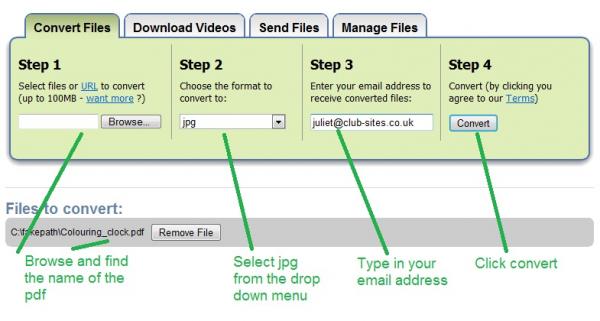 They send you an email, most of the time this arrives almost instantly, but occasionally I have had to wait a few minutes: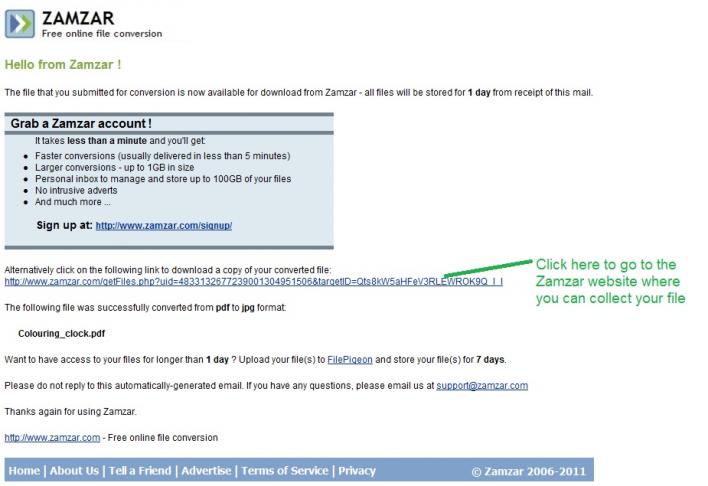 When you click on the link you will be taken back to the website where your file is waiting to be downloaded: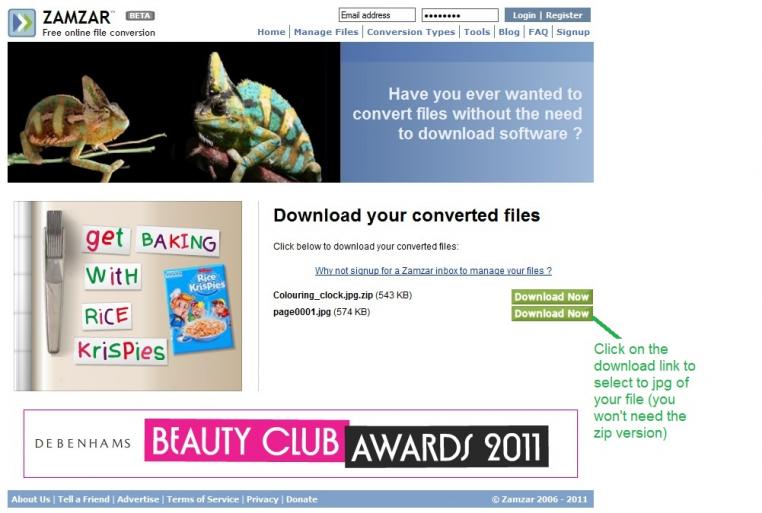 You can look at the image in Microsoft Paint or similar image editing software or put it straight on to your website.

Now you just add the link to your pdf, see how...
[Back]